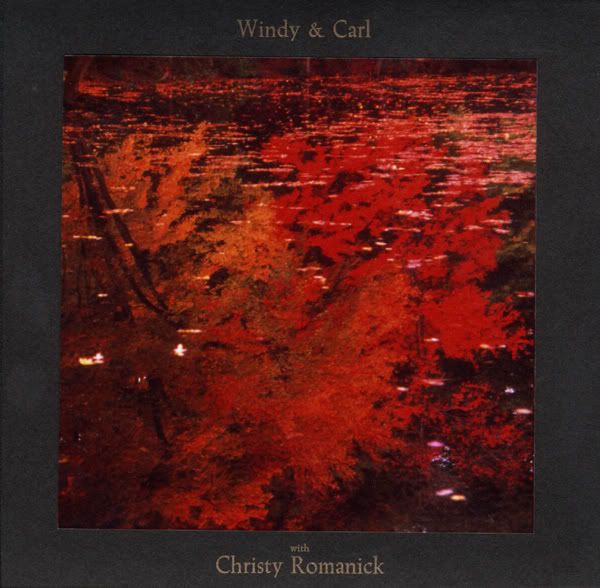 Just in time for the end of autumn and the beginning of long winter, Windy & Carl return with a fabulous new thirty-three minute EP.

"Specially recorded and released for the Brainwaves festival, the new disc is a celebration of the autumn season. Akimatsuri is a thirty-three minute long journey in five parts, each named for the mood they convey. The disc is limited to 500 hand-numbered copies, and comes in a specially designed and made sleeve. Michael Babcock of Interrobang Letterpress made the card sleeves, and each one features a beautiful photo by Christy Romanick (responsible for the visuals behind Windy & Carl played at Brainwaves). Ten different photos were used on the covers, so each photo cover is limited to fifty copies. They are truly beautiful, both musically and aesthetically, and are selling quickly. For more information, please contact Windy & Carl directly at blueflea at comcast dot net."

I received my copy this week and it's gorgeous. Sort of a mixture between the latest Dream House work and the stuff they were doing on Drawing of Sound. You can buy it directly from Windy & Carl via the email address above. They were also selling copies on eBay. You get your choice of lovely photographic covers, all so beautiful that it was hard to choose.